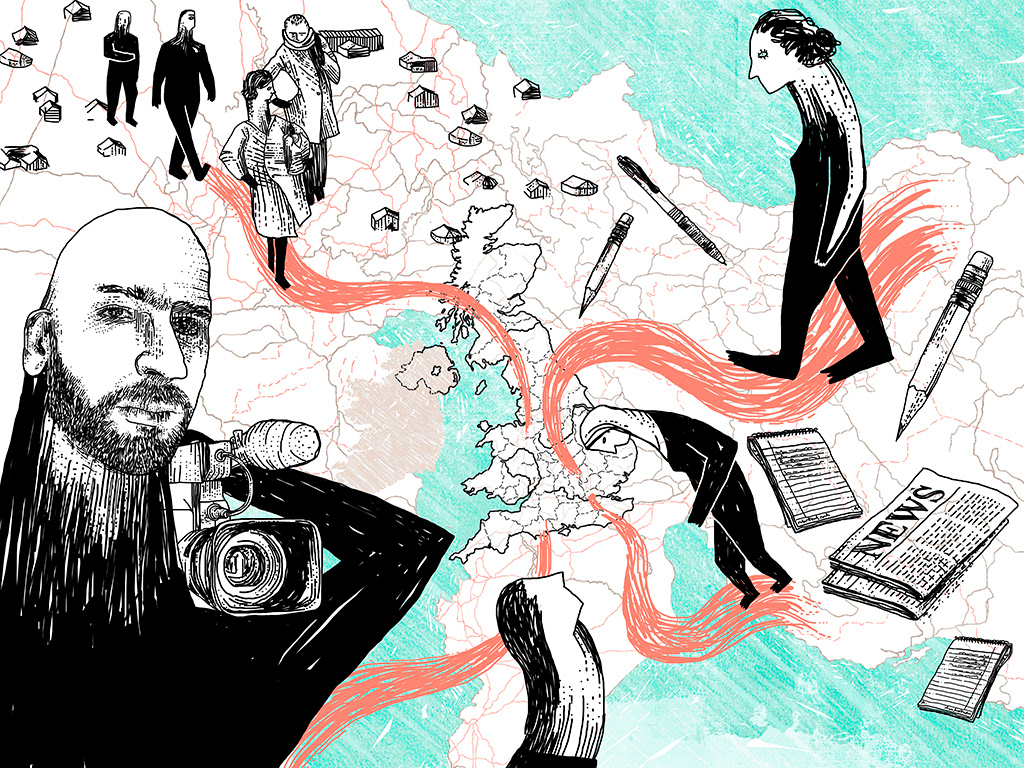 The above illustration by Maite Diez's acted as a visual brief for what would become The Refugee Journalism Project's identity. The use of lines to tell a global story was something we wanted to replicate in the design. "We're not corporate!" Vivienne Francis, the Project Director stressed in our first meeting.

Taking a semiotic approach, circles became a starting point when thinking about the basic form the identity could take. The Refugee Journalism Project acts as a global platform, standing for unity, movement, making connections and building communities, all qualities a circle represents.

Initial sketches started with patterns made of perfect circles, drawn with a drafting compass. After a few sketchbook pages of colliding, merging, and growing circles, I went free hand; drawing unjoined, imperfect circles. These had character; signatures in circle form.

In our second meeting the idea to ask participants to build the identity came up. A circle is something everyone can draw, make, photograph, and an evolving, moving identity can be made from these.

With each new participant and the circle they make, The Refugee Journalism Project continues to grow.